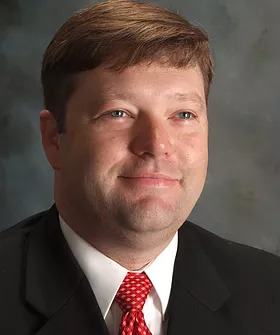 Derek Ray Howard is a 2004 graduate of the Nashville School of Law and licensed to practice law that same year. He received his Bachelor of Science Degree from the University of North Alabama in 1999.
​
Derek Ray Howard was born and raised in Savannah, Tennessee on the Tennessee River in Hardin County. Derek is married to Jill Krusac Howard of Franklin, Tennessee. He is the Father of two sons attending Rutherford County Schools. He has coached baseball teams in Murfreesboro for the last 10 years and has devoted countless hours to teaching the game of baseball to his players and how to play with sportsmanship.
Derek moved to Rutherford County in 2003 and opened his practice the following year. In the last 17 years, he has focused almost exclusively on criminal law while maintaining a significant presence in divorce cases. He has handled murder trials, sex crimes trials, DUI trials, and Drug trials for clients all across middle Tennessee.
​
Derek was licensed to practice in the United States Federal Court Middle District in 2004 when he began handling Federal Criminal Cases.
​
Derek began his practice with the idea of focusing on trials and litigation exclusively. Since 2004 Derek has tried cases in General Sessions and Circuit Courts. Derek's passion is being in the courtroom in front of a jury defending his clients.
​
Derek is an active member of the Rutherford Cannon County Bar Association and the Andrew Jackson Inns of Court.
Serving Murfreesboro, Rutherford County, and Middle Tennessee since 2004. If you have been charged with a crime or need experienced and aggressive legal representation call today for your free consultation at (615) 900-3235. Mr. Howard brings honesty and integrity into every case he handles.